Well, here goes, of the mountain, okay mound, of kits that I purchased at CSS09, the first large one that I have started is Scotty's Laskey Cabinet Company. Hopefully I will be providing the pictures that you we need.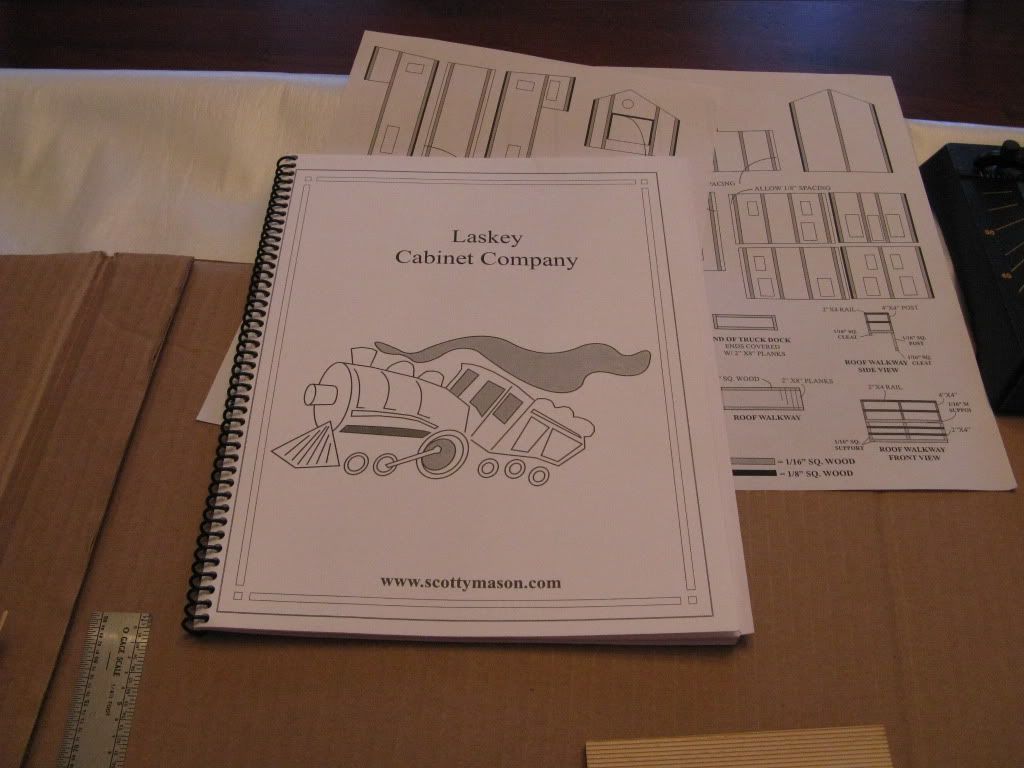 Here are the instructions, very nice and always a good thing to read. That is one thing I have learned from building craftsman structure kits, read the instructions first! Then you can start winging it, as tempting as that is.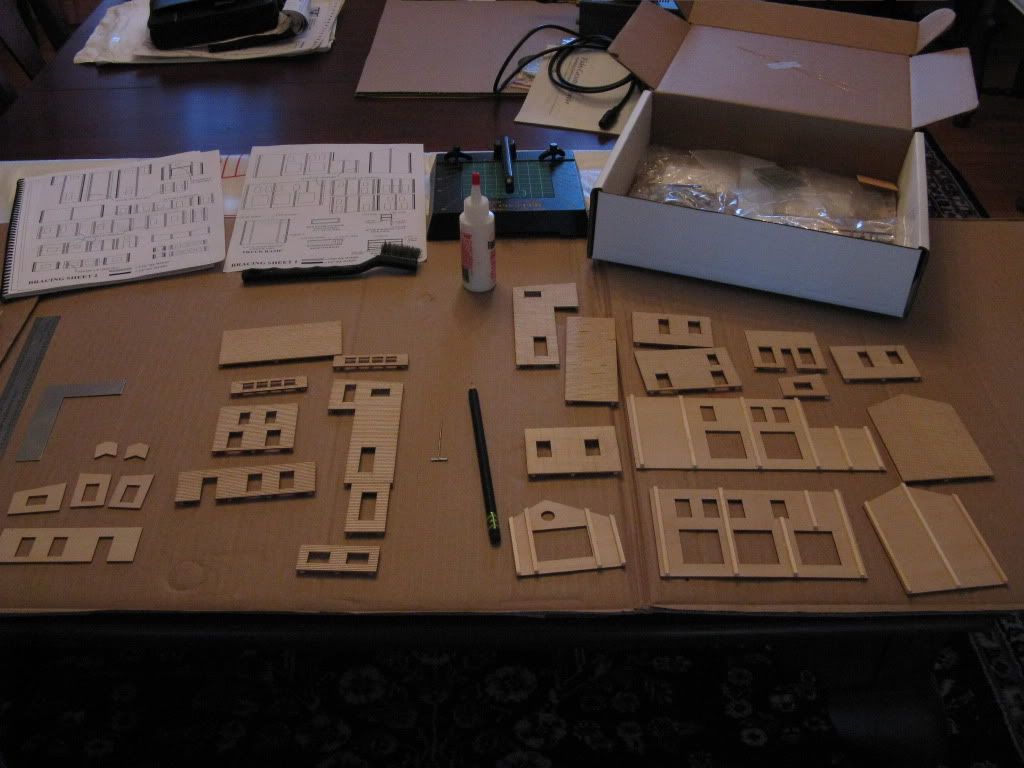 Here are the kit contents, or at least most of them along with some of my tools. I need to get some more #17 blades, but the Chopper II is great, with a word on it later.
I had already started the kit before I joined, so the walls on the right are braced with nailholes, the stuff in the middle is braced without nailholes and the stuff on the left has neither.
More in another post.
Jim L